Our Alumni
Our graduates lead successful careers in a wide variety of roles. Many work in management and administration as Business Analysts, IT Managers, IT Consultants, Project Managers and Coordinators. Other grads follow strongly technical careers involving web, mobile and social media application development, enterprise software implementation, technical consulting and high-tech entrepreneurship.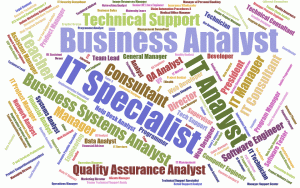 Our alumni are employed by major Canadian and multi-national companies, including major Canadian banks, IT industry leaders, government, consulting firms, utilities and telecom providers.
No matter where their passion takes them, our graduates possess a rich set of technical, organizational and business skills and abilities that allows them to thrive in any role.
Profiles